A Celestia crown for a laid-back Dumbo, Brooklyn wedding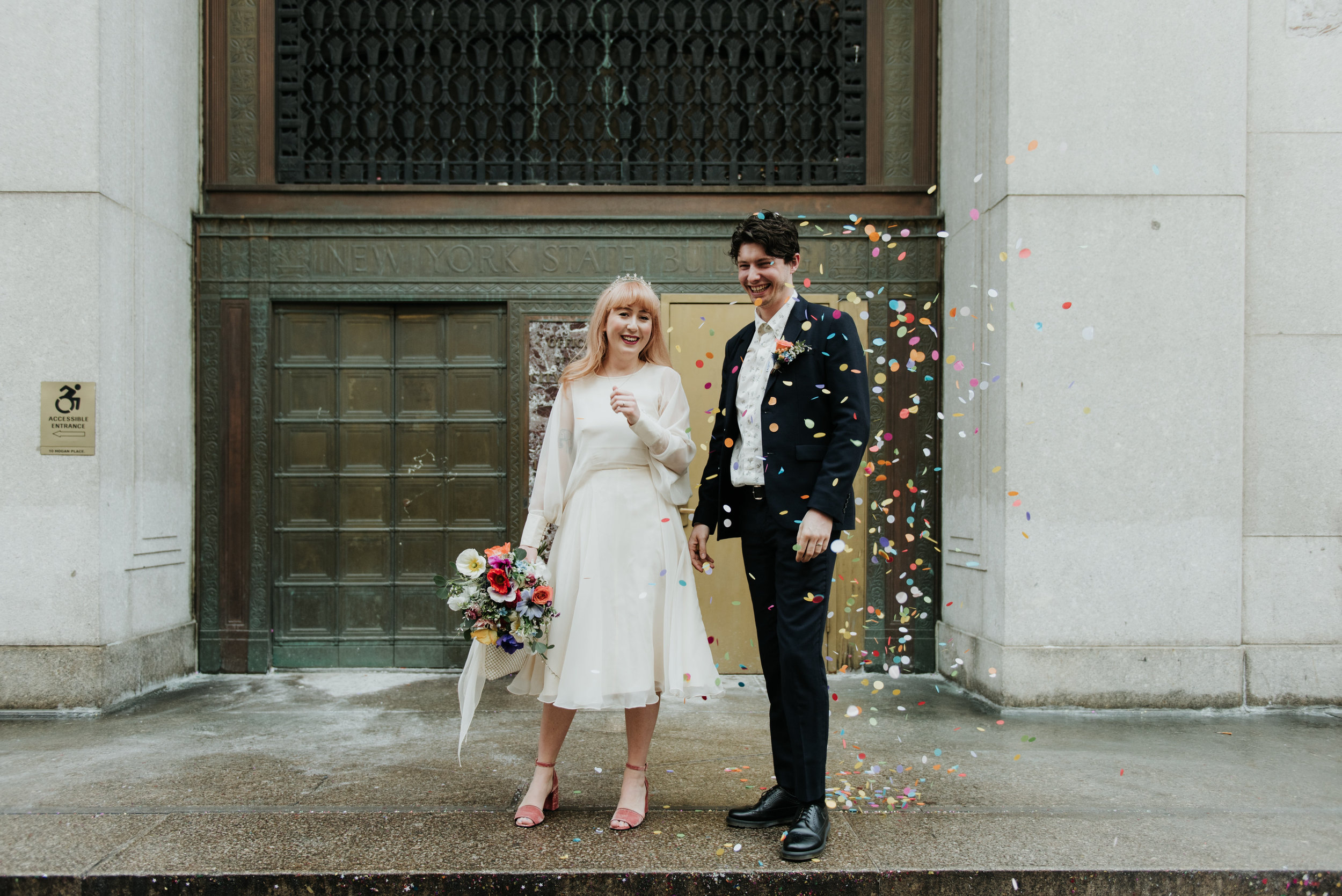 Some of your might remember that I took a little trip to NYC recently. I'm completely in love with Brooklyn so when my lovely bride Alys said she was getting married there I was so excited!
Alys sent me her gorgeous pictures by Eileen Meny and I couldn't wait to share them. I can't get over how amazing Alys looks. The sheer batwing sleeves with the row on buttons on the cuff paired with the pink velvet shoes and a pearl handbag has given me such style envy. Alys wore a Tilly Thomas Lux Celestia crown and it was the perfect finishing touch. She looks amazing and so, so happy.
Huge congratulations to this gorgeous couple!
Love and sparkle,
Sally xxx