Stunning, luxe Moon and Stars wedding with a backless dress and Tilly Thomas Lux hairpiece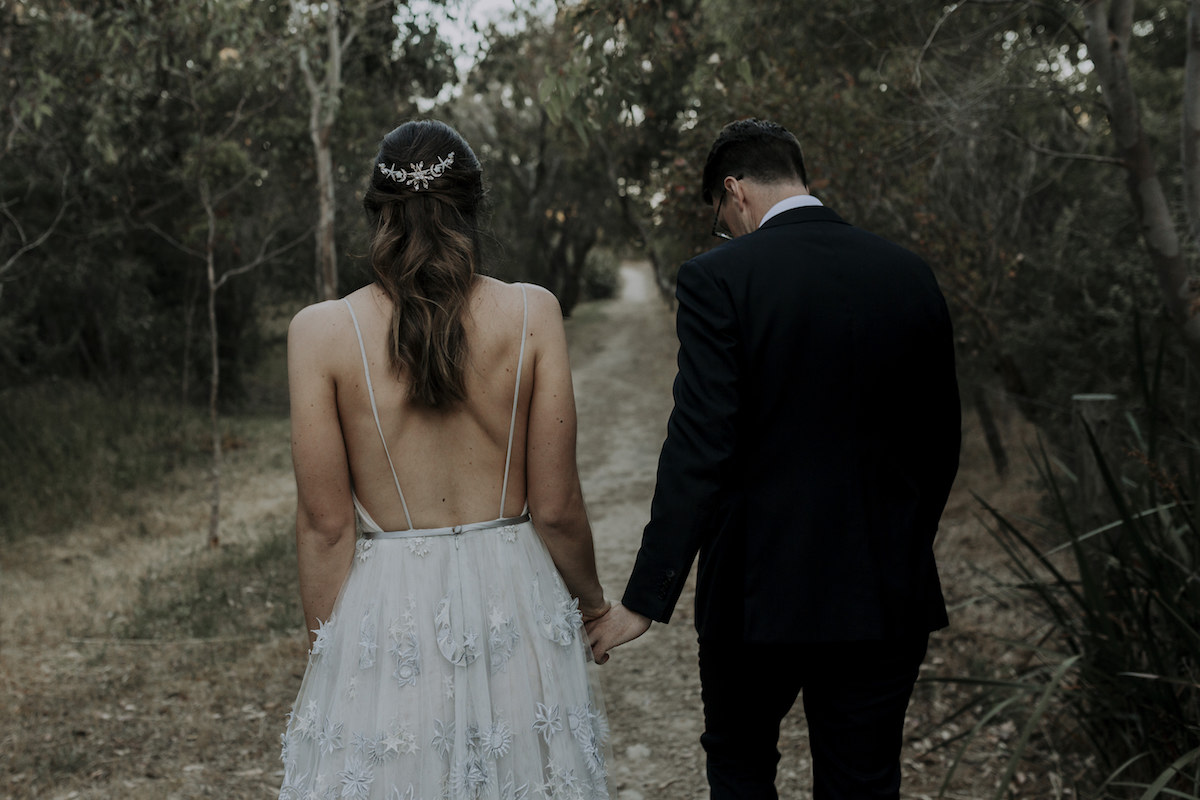 The second I heard about my gorgeous bride Rosie's Moon and Stars inspired big day I knew I wanted to work with her. I could instantly tell her wedding was going to be stunning and these lovely pictures by Hannah at Keeper Creative have proved me right!
Rosie's exquisite backless dress is everything…! She has superb style and that shines through in every aspect of her wedding, from the bridesmaids' dresses to the shoes, to the flowers. I'm totally in love!
Rosie and I worked together on her bespoke comb. It features moons and stars with the most beautiful Swarovski crystals, mother of pearl and light grey opal stones. I love working with brides one-on-one to create the pieces of their dreams!
Congratulations to this gorgeous couple. Wishing you a long and happy marriage!
Love and sparkle,
Sally xx