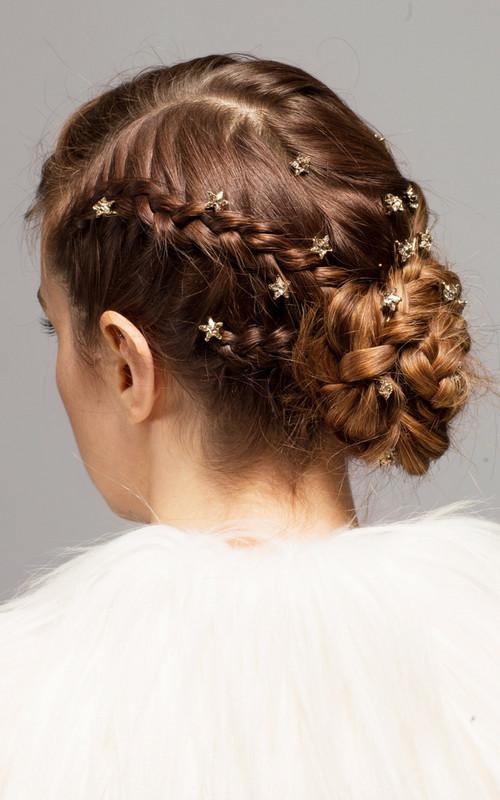 VESPERA HAIR PINS
A dreamlike worship of the otherworldly glitter of evening stars. These beautiful swarovski star silver shade stone hair pins are perfect for nestling into plaits, braids or messy up-dos. They're a great present for bridemaids too. They come in a set of 10 pins.
All pieces are hand made from start to finish in London.
All orders are shipped within 5-6 weeks. Should you need to receive your order before this please get in touch as we may be able to offer a Priority Order for a small additional fee. We do occasionally carry stock of some items so if we have your piece in stock at the time of ordering you will receive it quicker than the time stated above.
Please note, the Last Chance Sparkle products are unique, one-off pieces and you are ordering the exact item in the pictures. Shipping times for the Last Chance Sparkle items are much quicker for this reason.
OTHER PIECES YOU MIGHT LIKE