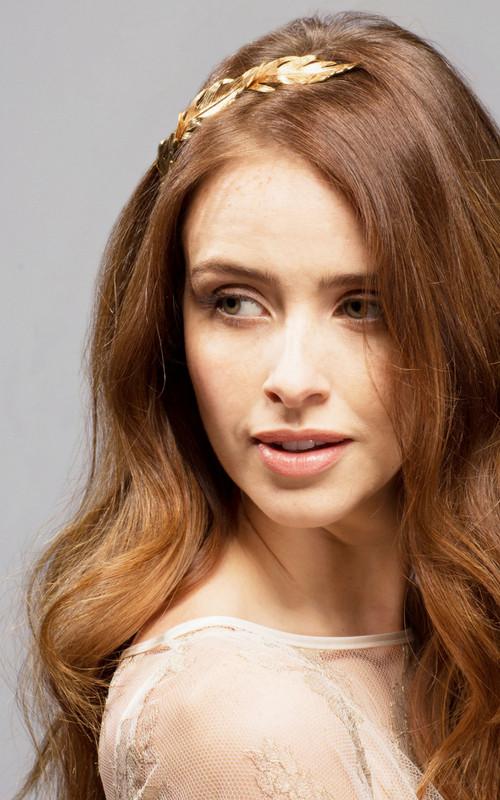 PHOENIX HEADBAND
The golden splendour of eternal flight and the pure beauty of a single, perfect feather. A lightweight headband with textured golden feathers on the right hand side, designed to appear as if floating in the hair. Perfect for the minimal bride.
All pieces are hand made from start to finish in London.
All orders are shipped within 5-6 weeks. Should you need to receive your order before this please get in touch as we may be able to offer a Priority Order for a small additional fee. We do occasionally carry stock of some items so if we have your piece in stock at the time of ordering you will receive it quicker than the time stated above.
Please note, the Last Chance Sparkle products are unique, one-off pieces and you are ordering the exact item in the pictures. Shipping times for the Last Chance Sparkle items are much quicker for this reason.
OTHER PIECES YOU MIGHT LIKE